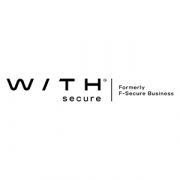 Firmenprofil: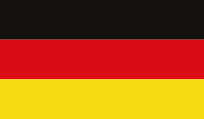 WithSecure ist der zuverlässige Partner für Cybersicherheit. IT-Dienstleister, Managed Security Services Provider und andere Unternehmen vertrauen WithSecure – wie auch große Finanzinstitute, Industrieunternehmen und führende Kommunikations- und Technologieanbieter. Mit seinem ergebnisorientierten Ansatz der Cybersicherheit hilft der finnische Sicherheitsanbieter Unternehmen dabei, die Sicherheit in Relation zu den Betriebsabläufen zu setzen und Prozesse zu sichern sowie Betriebsunterbrechungen vorzubeugen. WithSecure nennt diesen Ansatz "Outcome-based Cyber Security". KI-gesteuerte Sicherheitsmaßnahmen sichern Endpoints und die Zusammenarbeit in der Cloud mit intelligenten Erkennungs- und Reaktionsmechanismen. Die Detection & Response-Experten von WithSecure identifizieren Geschäftsrisiken, indem sie proaktiv nach Bedrohungen suchen und bereits laufende Angriffe abwehren – dabei arbeiten sie eng mit Instituten, großen Unternehmen und innovativen Tech-Firmen zusammen. Sie haben mehr als 30 Jahre Erfahrung in der Entwicklung von Technologien, die sich an den Bedürfnissen der Unternehmen orientieren. Das Portfolio von WithSecure eröffnet durch flexible Vertriebsmodelle die Möglichkeit, gemeinsam mit Partnern zu wachsen.
WithSecure ist Teil der 1988 gegründeten F-Secure Corporation, die an der NASDAQ OMX Helsinki Ltd. gelistet ist.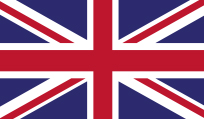 WithSecure™ is cyber security's reliable partner. IT service providers, MSSPs and businesses – along with the largest financial institutions, manufacturers, and thousands of the world's most advanced communications and technology providers – trust us for outcome-based cyber security that protects and enables their operations. Our AI- driven protection secures endpoints and cloud collaboration, and our intelligent detection and response are powered by experts who identify business risks by proactively hunting for threats and confronting live attacks. Our consultants partner with enterprises and tech challengers to build resilience through evidence-based security advice. With more than 30 years of experience in building technology that meets business objectives, we've built our portfolio to grow with our partners through flexible commercial models.

WithSecure™ is part of F-Secure Corporation, founded in 1988, and listed on NASDAQ OMX Helsinki Ltd.
Unser Solution Panel Speaker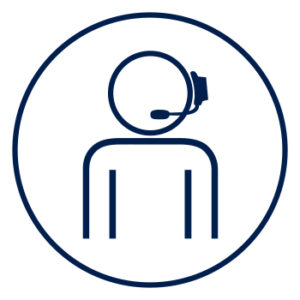 Name
Position
Datum/Uhrzeit
WithSecure Elements, die modulare cloudbasierte Cybersicherheitsplattform um Bedrohungen von Ransomware bis hin zu gezielten Angriffen zu stoppen.  WithSecure Elements, ein Client, flexible Preismodelle, 4 Module:
WithSecure Elements Endpoint Protection
WithSecure Elements Endpoint Detection and Response
WithSecure Elements Vulnerability Management
WithSecure Elements Collaboration Protection
WithSecure Countercept, von Angreifern für Verteidiger entwickelt. Ein von WithSecure vollständig verwalteteter Detection and Response Service mit 15 Minuten Reaktionszeit. Die Vorteile sind:
Nahtlose Integration in bestehende Sicherheitsumgebungen und Sicherheitsteams
Optimale Kombination aus Threat Huntern und künstlicher Intelligenz
24×7