Only for IT-Professionals & Vaccinated.
CSF – das Original. Live. Virtuell. Hybrid.
Dortmund und CSF 360° vom 08. - 09. Juni 2022
Cyber Security bleibt ein fester Bestandteil unserer täglichen Arbeit. Homeoffice, Mobiles Arbeiten, Unternehmensnetzwerke – wir alle benötigen den perfekten Schutz.
Cyber security remains an integral part of our daily work. Home office, mobile working, company networks – we all need a perfect protection.
Cyber Security Lösungen auf dem CSF 2022
Review Solution Panels 2020
Wissensvorsprung. Lösungen. Erlebnis.

Das CSF richtet sich ausschließlich an Unternehmen aus Industrie, Wirtschaft, der Verwaltung und Wissenschaft mit C-Level, IT-Security Verantwortlichen, Administratoren, IT-Beratern und Brancheninsidern.

Sie erhalten praxisrelevante Themen und Lösungen, die Sie und Ihr Unternehmen weiterbringen.

Know-how Advantage. Solutions. Experience.

The CSF exclusively targets companies from industry, economy, administration and science
with C-level decision-makers, IT security managers, administrators, IT consultants and industry experts.

You will receive practice-oriented know-how and solutions to support you and your company moving forward.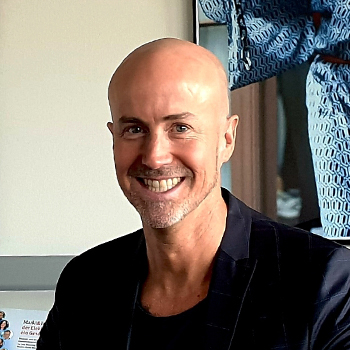 Bereichsgeschäftsführer/
Division Head
WEKA BUSINESS COMMUNICATION
Kriminalhauptkommissar
Prävention Cybercrime | Landeskriminalamt
Nordrhein-Westfalen
Information Security Officer EMEA & Senior Director Cybersecurity Global at GE Healthcare
Das CSF goes Hybrid und ist somit national zugänglich und 
stellt Ihnen und den Unternehmen eine ideale 
Plattform zur Geschäftsanbahnung zur Verfügung.

Die regionale Präsenzveranstaltung in Dortmund

wird ins Web gespiegelt und Sie erhalten 
die Möglichkeiten, Ihre Zielgruppen regional vor
Ort und national/digital zu erreichen.
The CSF goes Hybrid, thus becomes national and provides you and your company an ideal platform to initiate business.
The regional on site event in Dortmund is mirrored on the web and you have the opportunity to reach your target groups regionally on site and nationally / digitally.
Kundenstimmen zum CSF 2020
"Ein außergewöhnliches Konzept, erstklassig organisiert und eine sensationelle Herangehensweise an das Thema Cyber Security. Hervorragende Auswahl und thematische Platzierung der Keynote Speaker. Für TUXGUARD und unsere Zielgruppe die richtige Plattform für die Zukunft."
"Ein sehr gelungener Auftakt - Viel Platz, große Gänge, top! - nahezu 100% Zielgruppenerreichen, es ging eben um nur eines: IT-Security. Gute Organisation und nettes Flair :-)"
"Herausragendes Event, mit einer vergleichsweise sehr hohen Leadqualität. Wir freuen uns auf das nächste CSF!"
Es erwarten Sie wieder Top-Keynote Speaker, die Solution Panels, namhafte Cyber Security-Unternehmer, das CSF Forum, die Erlebniswelt mit einer unvergesslichen Bühnen-Show – alles offline und online!
Wir haben uns einige Erneuerungen einfallen lassen und wollen erneut neue Maßstäbe setzen.
Seien Sie gespannt!
You can again expect top keynote speakers, the Solution Panels, well-known cyber security entrepreneurs, the CSF Forum, the interactive area with an unforgettable stage show – all offline and online!
We have come up with great innovations and want to set new standards again.
Be excited!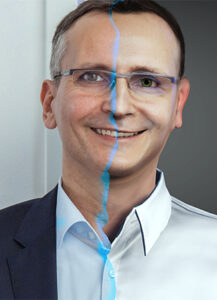 Cyber Security Fairevent
Waveline-Mar.Com
Hasan Ezdi
Landsberger Straße 336
80687 München
Deutschland
Tel +49 (0) 89 / 124757 – 321
Fax +49 (0) 89 / 124757 – 330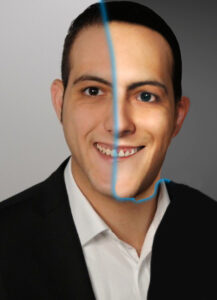 Cyber Security Fairevent
Waveline-Mar.Com
Ali Sarwari
Landsberger Straße 336
80687 München
Deutschland
Tel +49 (0) 89 / 124757 – 334
Fax +49 (0) 89 / 124757 – 330