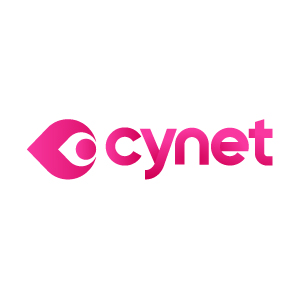 Firmenprofil: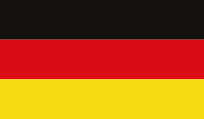 Das derzeitige Sicherheitskonzept ist fehlerhaft. Unternehmen sind derzeit gezwungen, ein teures, komplexes, aus mehreren Produkten bestehendes Sicherheitspaket mit mühsamen manuellen Prozessen zu verwenden, was dazu führt, dass die ITSicherheitsteams überfordert und erschöpft sind. Schlimmer noch: Dieser unzusammenhängende, ressourcenintensive Ansatz lässt sie immer noch blind und anfällig für heimliche Angriffe werden.
Bringen Sie wieder Vernunft in die Cybersicherheit mit einem neuen Ansatz, der den Schutz Ihres Unternehmens einfach und stressfrei macht.
Cybersecurity leicht gemacht.
Die durchgängige, nativ automatisierte XDR-Plattform von Cynet wurde speziell für schlanke IT-Sicherheitsteams entwickelt. Cynet ist sofort einsatzbereit, radikal einfach zu bedienen, wird durch einen kostenlosen 24/7-MDR-Service unterstützt und zu den effektivsten Gesamtbetriebskosten angeboten und ermöglicht jedem Unternehmen einen umfassenden und effizienten Schutz, unabhängig von seinen  Ressourcen, der Größe seines Teams oder seinen Fähigkeiten.
Mit vollständiger Transparenz von Endpunkten, Benutzern, Netzwerken, SaaS- und Cloud-Anwendungen sowie umfangreichen automatisierten Reaktionsmöglichkeiten ist es die Vision von Cynet, Sicherheitsteams in die Lage zu versetzen, ihre Cybersicherheit auf Autopilot zu stellen und ihre begrenzten Ressourcen auf die Verwaltung der Sicherheit zu konzentrieren, anstatt sie zu betreiben.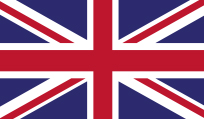 Cynet's end-to-end, natively automated XDR platform, backed by a 24/7 MDR service was purpose-built to enable lean IT security teams to achieve comprehensive and effective protection regardless of their resources, team size or skills. 
Cynet delivers the prevention and detection capabilities of EPP, EDR, NDR, Deception, UBA rules and CSPM, together with alert and activity correlation and extensive response automation capabilities.
Our vision is to enable security teams to put their cybersecurity on autopilot and focus their limited resources on managing security rather than operating it.   
Bring sanity back to cybersecurity with a fresh approach that makes protecting your organization easy and stress-less. 
Unser Solution Panel Speaker
Yasmin Tavas
Senior Sales Manager DACH
09.06.2022 / 13:50 Uhr
Solution Panel Thema:
Das A und O: Absicherung der Endpoints
Unser CSF Solutions Forum Beitrag
Umfassende Cybersicherheit war selten so erreichbar
08.06.2022 / 15:40 Uhr
Yasmin Tavas
Senior Sales Manager DACH
Unsere Lösungen auf dem CSF